#TimeForTrees



"Throwing new light on familiar waters"
Dale Berning Sawa for Photomonitor

Worthing was once a thriving tourism resort. Now it conveys a sense of nostalgia and renewal.

The 6 trees on West Parade were shot on various lenses each month for a year (July 2017 - June 2018).

Taking these images was my meditation, my fix, my monthly puzzle. A Wabi Sabi of Photography.

A Live Health Arts Project captured in photographs. The act of taking the images became more important than the result. The apparatus becomes secondary, the 'mise en scène' takes centre stage. #PostPhotography

First shown at Holborn library as part of Morley College tutors "Questions of Worth" exhibition, the month of July was invited to "Seaside: Photographed" a group show curated by Val Williams & Karen Shepherdson at Turner Contemporary, Margate 25 May - 8 Sept. 2019. The palms also feature as chapter cover in the book published by Thames & Hudson. Some further reflections were publsihed in V. 13 Photography&Culture.

The group show toured to the John Hansard Gallery, Southampton in 2020 where a playlist was put together by Turner Sims Concert Hall Manager Kevin Appleby: https://www.turnersims.co.uk/news/seaside-photographed-a-musical-response/ and it's showing at Newlyn Art Gallery Cornwall from June- July 2021.

A small extract of the work was selected for Artists Atlantica, Fotonoviembre 2019, Tenerife | Spain.

Since carrying out the work I was awarded the Woodland Trust "Urban Trees" pack and selected trees have been planted across the town of Worthing.

Over the next years, community engagement will continue to bring life to the project, fostering well-being through art and tress. The aim of the project is to create a long term body of work encompassing routine, mindfulness, community and play.
________

All images © Julia Horbaschk - strictly no re-use without permission. Please contact me for enquiries.





Worthing Palms June 2018. NE 8. Scattered clouds. 73%, 17°C, feels like 17°C.



Worthing Palms May 2018. No data.






Worthing Palms April 2018. WNW 11. Passing Clouds. 85%. 8° feels like 5°






Worthing Palms March 2018. ESE 2. Good. Chance of rain 14%. 8°

Worthing palms 2018. February. NE 15. Very Good. 49%. 3° feels like -1°





Worthing palms 2018. January. Moderate. W 5. 95%. 7°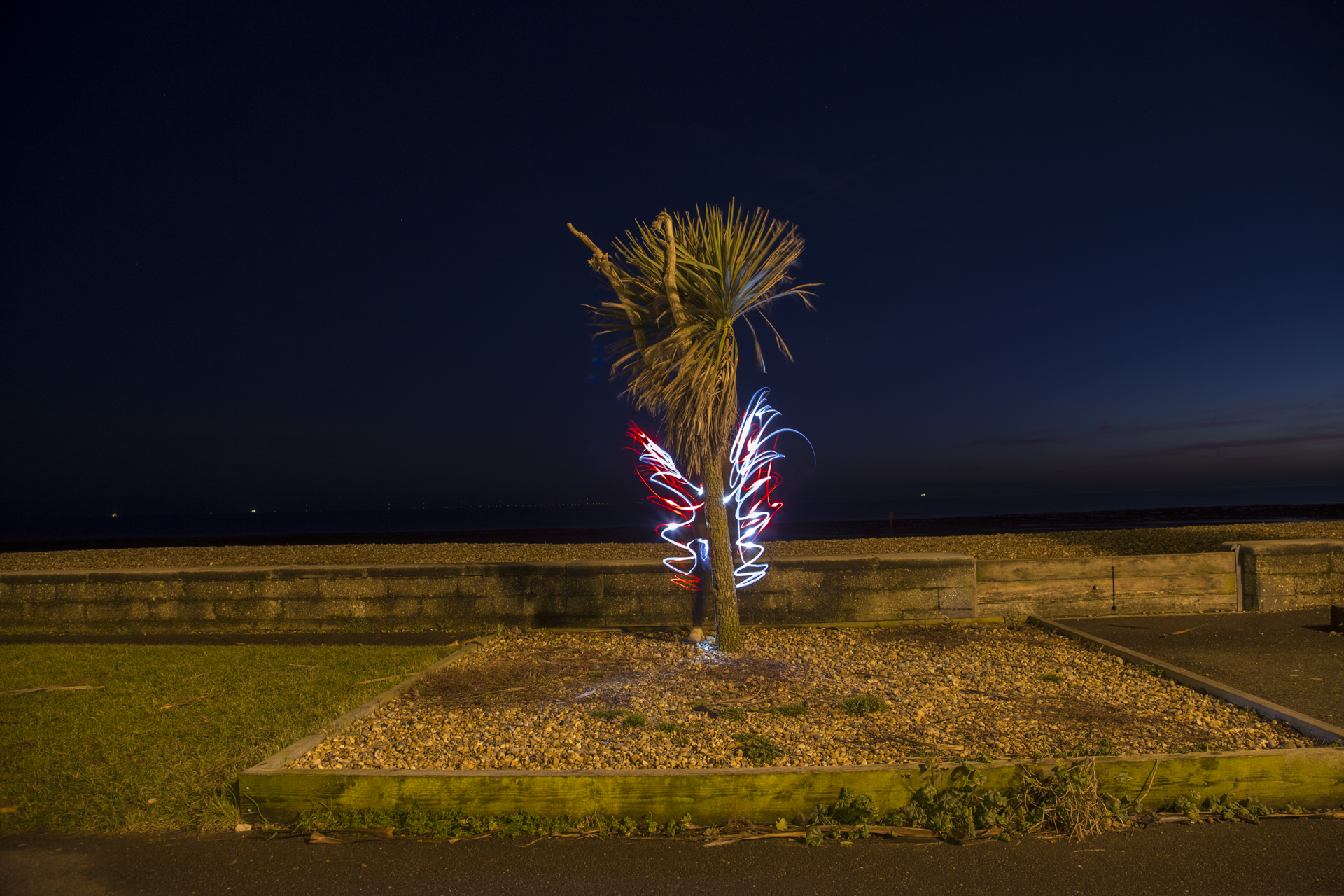 Worthing palms 2017. December. Very good. N 5. 84%. 4°





Worthing palms 2017. November. Very good. SSW 7. 62%. 7°





Worthing palms 2017. October. SSE 6. fog. 94%. 12°





Worthing palms 2017. September. SSE 4. Moderate. 79%. 14°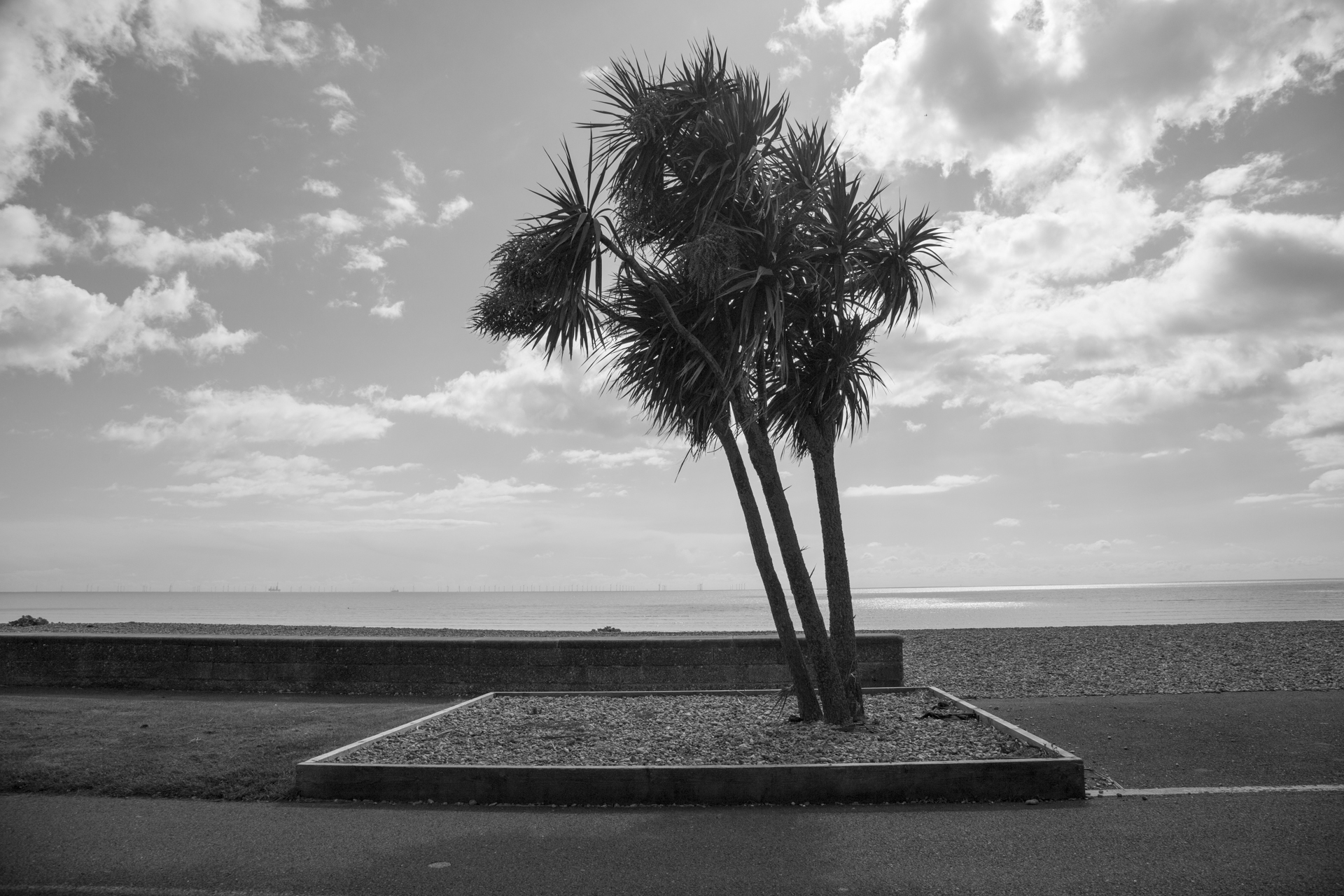 Worthing palms 2017. August. SSW 10. Very Good. 64%. 17°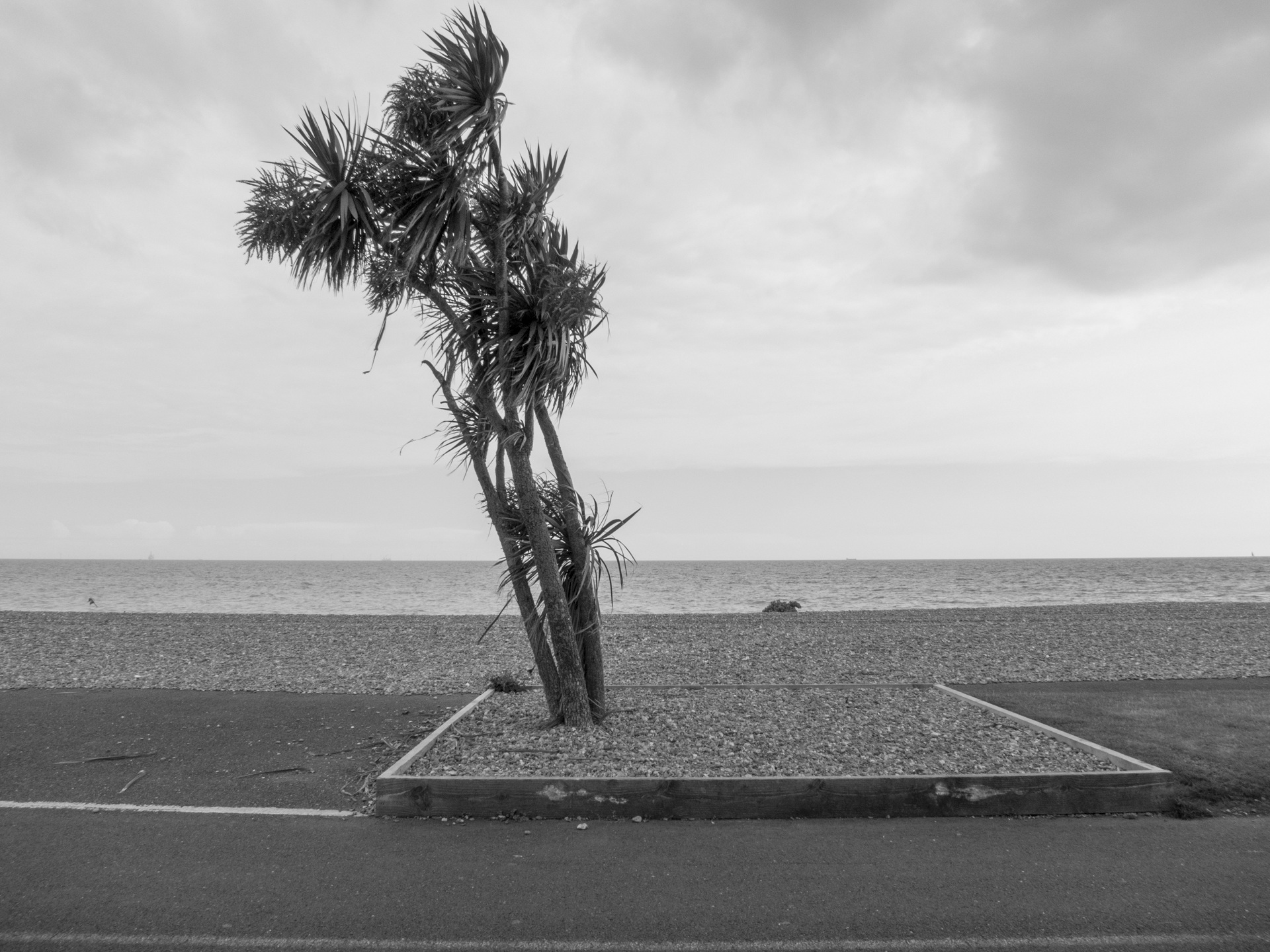 Worthing palms 2017. July. SSW 8. Good. 72%. 16°


---

Associated publications and reviews:

https://www.artrabbit.com/events/time-for-trees

https://fadmagazine.com/2019/05/21/seaside-photographed

https://www.tandfonline.com/doi/full/10.1080/17514517.2019.1584442

https://fotonoviembre.org/mitos-del-futuro-proximo/atlantica-colectivas

https://www.1843magazine.com/culture/look-closer/the-masochistic-appeal-of-the-british-seaside

https://www.worthingherald.co.uk/news/worthing-community-trees-planted-legacy-treasured-oak-campaign-1324830


One day in October 2020 the Palms disappeared over night causing a public outcry. A few months later Worthing Councils Parks Department gave in to the people and replanted small new trees of the same species.

Follow the news here #WorthingPalms: https://www.worthingherald.co.uk/news/people/worthing-trees-update-council-does-u-turn-and-agrees-replace-palms-3008686



© Julia Horbaschk. All Rights Reserved. No reproduction without written permission.