#TimeForTrees



"Throwing new light on familiar waters"
Dale Berning Sawa for Photomonitor


These 6 Cordyline Australis (cabbage palms) on West Parade were shot on various lenses each month for a year (July 2017 - June 2018).

Taking the images was my meditation, my fix, my monthly puzzle. A Wabi Sabi of Photography.

A live arts project captured in photographs. The act of taking the images became more important than the result. Air | texture | senses | contemplation| space to breath. A little pilgrimage. The palms become our gods. The apparatus secondary. #PostPhotography

First shown at Holborn library as part of Morley College tutors "Questions of Worth" exhibition, the month of July was invited to "Seaside: Photographed" a seizmic group show curated by Val Williams & Karen Shepherdson. It premiered at Turner Contemporary then toured throughout the pandemic (2020-2021): firstly to John Hansard Gallery (Southhampton), followed by Newlyn Art Gallery (Cornwall) and finally Grundy Art Gallery (Blackpool). An installation shot is available here.

A playlist was put together by Turner Sims Concert Hall Manager Kevin Appleby: https://www.turnersims.co.uk/news/seaside-photographed-a-musical-response.

The palms were selected to feature as chapter cover in the Seaside:Photographed book published by Thames & Hudson. Some further reflections on the work were published in Volume 13: Photography&Culture magazine.

Another small extract of the work was showcased at Artists Atlantica, Fotonoviembre 2019, Tenerife | Spain. It was exhibited almost next to the ancient El Drago tree (said to be 1000 years old but certainly one of the oldest and largest living specimen of Dracaena draco) - meaningfully juxtaposed.

Since carrying out the work I was awarded the Woodland Trust "Urban Trees" pack and selected trees have been planted across the town of Worthing as a legacy of the project.

Over the next years, community engagement will continue to bring life to the project, fostering well-being through art and tress. The aim of the project is to create a long term body of work encompassing routine, mindfulness, community and play.

________

All images © Julia Horbaschk - strictly no re-use without permission. Please contact me for enquiries.





Worthing Palms June. NE 8. Scattered clouds. 73%, 17°C, feels like 17°C.



Worthing Palms May. No data.






Worthing Palms April. WNW 11. Passing Clouds. 85%. 8° feels like 5°






Worthing Palms March. ESE 2. Good. Chance of rain 14%. 8°

Worthing palms. February. NE 15. Very Good. 49%. 3° feels like -1°





Worthing palms. January. Moderate. W 5. 95%. 7°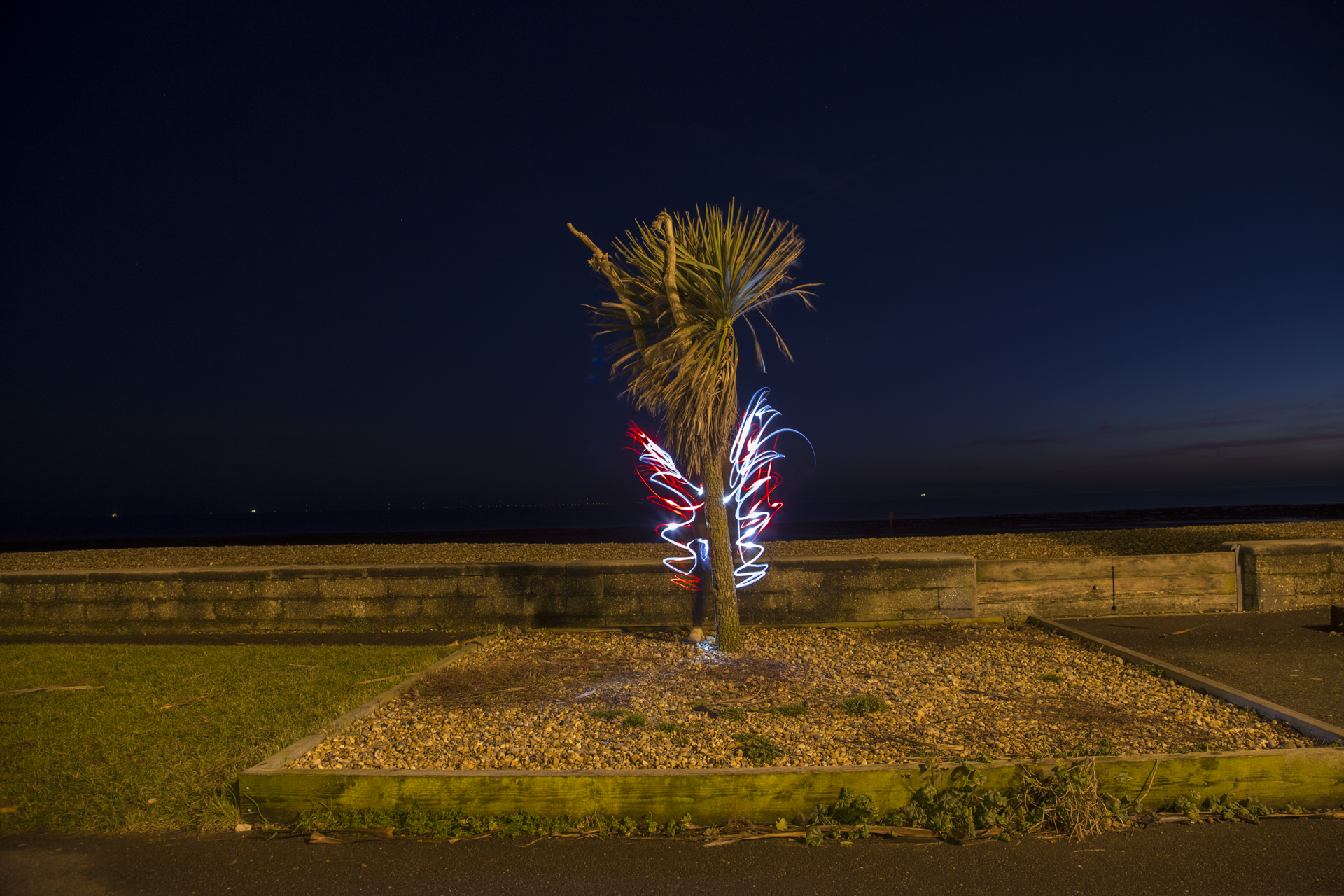 Worthing palms. December. Very good. N 5. 84%. 4°





Worthing palms. November. Very good. SSW 7. 62%. 7°





Worthing palms. October. SSE 6. fog. 94%. 12°





Worthing palms. September. SSE 4. Moderate. 79%. 14°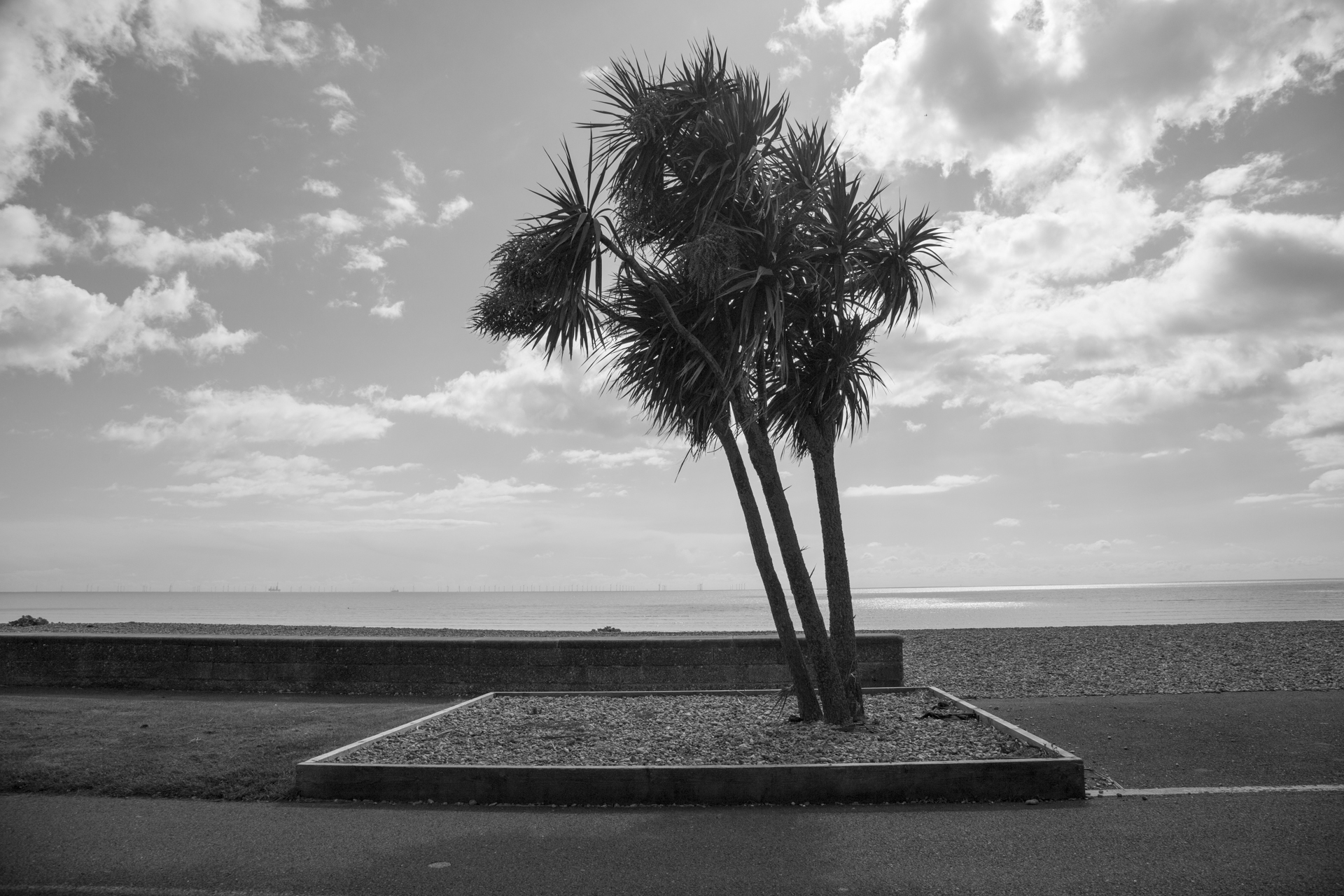 Worthing palms. August. SSW 10. Very Good. 64%. 17°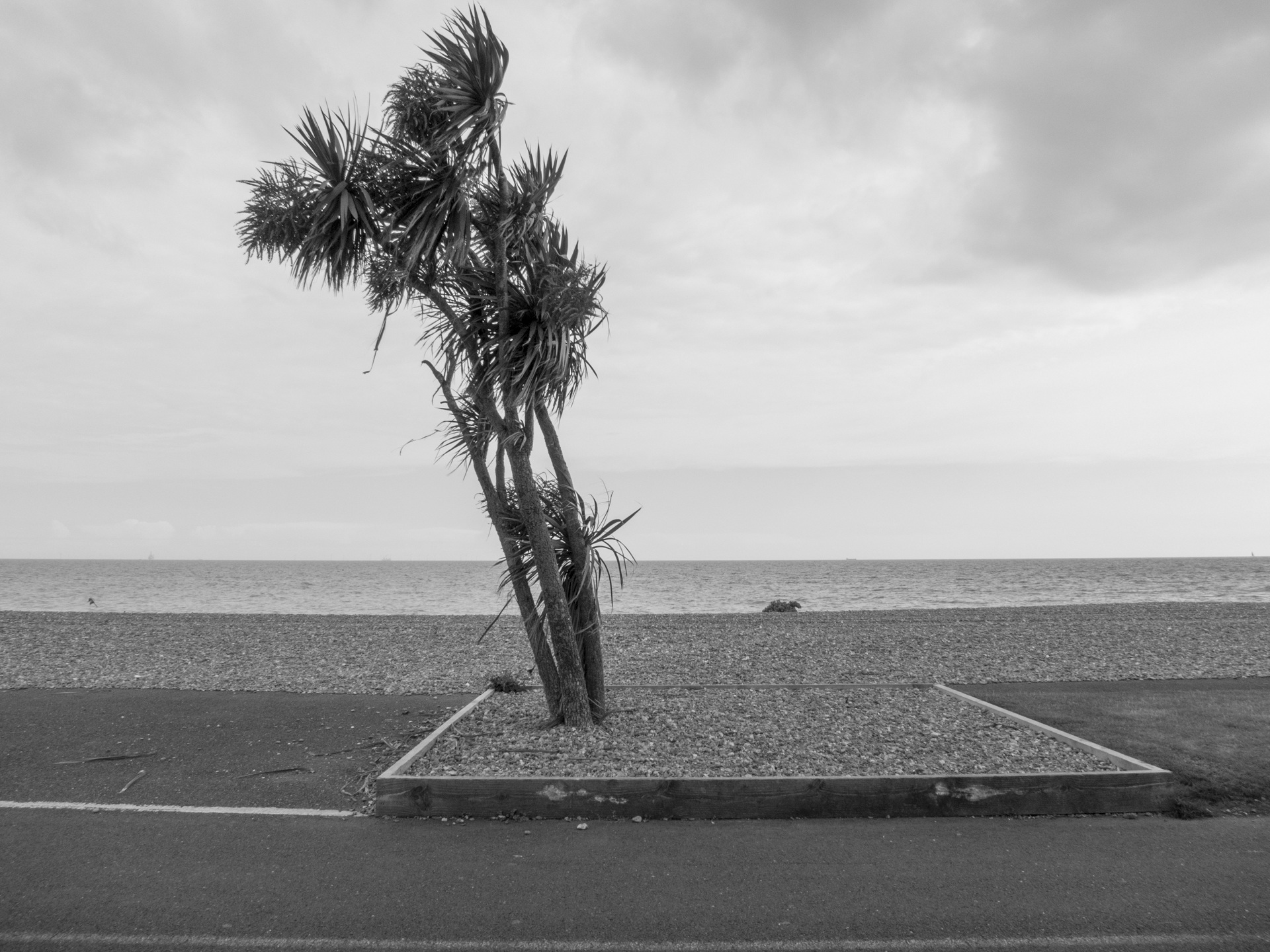 Worthing palms. July. SSW 8. Good. 72%. 16°


---


Associated publications and reviews:

https://www.artrabbit.com/events/time-for-trees

https://fadmagazine.com/2019/05/21/seaside-photographed

https://www.tandfonline.com/doi/full/10.1080/17514517.2019.1584442

https://fotonoviembre.org/mitos-del-futuro-proximo/atlantica-colectivas

https://www.1843magazine.com/culture/look-closer/the-masochistic-appeal-of-the-british-seaside

https://www.worthingherald.co.uk/news/worthing-community-trees-planted-legacy-treasured-oak-campaign-1324830


In October 2020 the Palms disappeared over night causing a public outcry. Tributes were left at the scene and my photos/observations made the local news.

A few weeks later Worthing Councils Parks Department replanted small new trees of the same species. Follow the palms: #WorthingPalms:

https://www.worthingherald.co.uk/news/people/worthing-trees-update-council-does-u-turn-and-agrees-replace-palms-3008686


© Julia Horbaschk. All Rights Reserved. No reproduction without written permission.