Exhibitions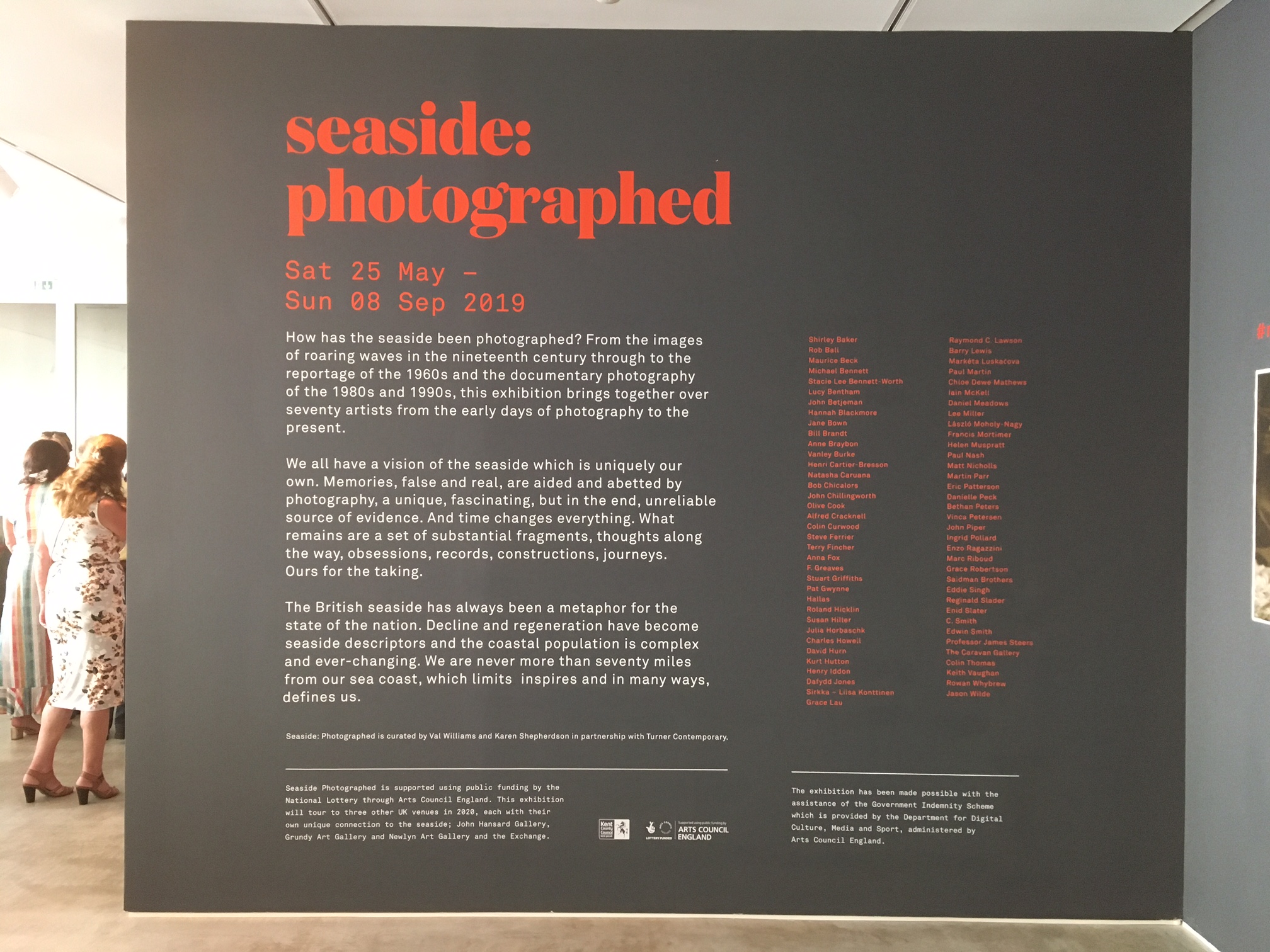 Seaside:Photographed, my work "Time for trees" as part of major group touring exhibition curated by Karen Shepherdson and Val Williams.

Alongside eminent photographers Grace Robertson, Dafydd Jones, Jane Bown, Henri Cartier Bresson, Vanley Burke, Anna Fox, Susan Hiller, Paul Nash, Enzo Ragazzini, Ingrid Pollard, Grace Lau, Pat Gwynne, Chloe Dewe Mathews and many more.

Grundy Art Gallery, 24th July – 11th September 2021: https://www.thegrundy.org/whats-on/single/seaside-photographed

Newlyn Art Gallery, Cornwall, 19th May- 3rd July 2021: https://newlynartgallery.co.uk/activities/seaside-photographed


Turner Contemporary (UK),
25 May - 8 Sep 2019:
www.turnercontemporary.org/exhibitions/seaside-photographed

Worthing Museum & Art Gallery, Safe European Home? May - October 2018. Group show including Delaine & Damian Le Bas and Alex Michon. In memory of Damian Le Bas (1963-2017). More on my project: Labour of Love" on my website and info on the group show on the Chamber website.




Jerwood Space London, Family Politics. Exhibitor. Curated by PhotoWorks/The Photo Copy Club 2013.
Group Show. www.jerwoodvisualarts.org/projects/jerwood-encounters-family-politics




Hastings Artforum 2013. "Osmosis" Tim Andrews portait, Group Show. Exhibitor.
http://hastingsonlinetimes.co.uk/arts-culture/photography/photohub-at-haf





Ningbo Photo Festival, China, 2011. The Bicycle Revolution. Exhibitor, curator: Wonder Wang.
More: http://julia-photoma.blogspot.com/2011/08/bicycle-revolution-at-ningbo-photo.html





Brighton Photo Fringe, Tim Andrews, Over The Hill, Group Show, Create Gallery, Brighton, 2014.
Producer, Co-Curator and Exhibitor. See the BBC news report here.





Morley at Holborn, "Time for Trees", Nov. 2017, Group Show, Holborn Library London. Exhibitor and press. More here.





Brighton Photo Fringe, Artsforum 2.0 group show, exhibitor, Media Centre, Middle Street, Brighton, 2012.

2010 Brighton Photo Fringe, "Unfrastructure" participatory photography project and group show. Curator and exhibitor

2009 EMAS/ERF Photo project for refugees (Gateway), workshop leader & curator, Jubilee Library Brighton

2008 Brighton Photo Fringe," Labour of Love: the EU generation at work" joint exhibition with Hannah Mathews, Jubilee Library, Brighton followed by a solo show at City College Brighton&Hove. Curator and exhibitor.

2008 "MoveMe" competition finalist, Islington Council, Rainbird Fine Art Gallery, London and London Underground, Piccadilly Line , Finsbury Park, London. Exhibitor

2007 "Dalian in your eyes", Casio Cup, most popular picture, June 2007, Dalian News, China. Exhibitor

2006 The Glass House Gallery, London, "Petites Morts", group show curated by Photodebut. Exhibitor

2006 Brighton Photo Fringe, Colour Concept, Nia's Cafe, Trafalgar Street, Brighton. Curator and exhibitor

2003 Brighton Photo Fringe, Solo Exhibition at Nia's Cafe, Trafalgar Street, Brighton. Curator and exhibitor

2002 "Solitude", Goethe Institute Library, South Kensington, London image in permanent collection)

2002 BA End of Year Show BA Ed. Photo UOB "Hung" as part of Free Range Festival, Brick Lane, London. Exhibitor

© Julia Horbaschk. All Rights Reserved. No reproduction without written permission.